Research fellow
Research focus »Parliaments and Parliamentarianism in Europe«
Lecturer at the Historical Institute of the Friedrich-Schiller-University Jena
Kommission für Geschichte des Parlamentarismus und der politischen Parteien e.V.
Schiffbauerdamm 40
10117 Berlin
Phone: +49 (0)30 / 2063394-23
Fax: +49 (0)30 / 2063394-50
kaiser@kgparl.de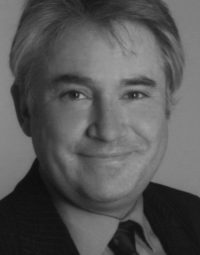 Research focuses and responsibilities
Project management of the research focus »Parliaments and Parliamentarianism in Europe«
Coordination of the research focus »Parties and Party System in Germany after 1990«
Editing the conference volume »Vorhang auf – Frauen in Parlament und Politik. Ein internationaler Vergleich« / »Entering the Parliamentary Stage – Women in Parliament and Politics in International Comparison«
Book project: »Praxisfragen und Grundsatzdiskussionen im Europäischen Parlament. Eine Kommunikationsgeschichte der CD/EVP-Fraktion von der Gründung 1952/1953 bis zur Professionalisierung mit und nach der Direktwahl 1979« (»Debates on Practical Issues and Principles in the European Parliament. A History on Communication of the CD/EVP Parliamentary Group from its Foundation in 1952/53 to its Professionalisation in the Wake of the Direct Elections in 1979« (working title))
Cultural History of Parliamentarianism in Europe
Selected publications
Die Erfindung der »Bannmeile« in der Weimarer Republik. Polizeilicher und symbolischer Schutzraum mit widersprüchlicher Geschichte, in: Geschichte in Wissenschaft und Unterricht 70 (2020), Heft 5/6, S. 262–279
Der Schutz eines heiligen Ortes. Eine kulturgeschichtliche Studie zur parlamentarischen Polizeigewalt im europäischen Kontext, Habilitationsschrift Friedrich-Schiller-Universität Jena 2018 (erscheint 2019 in der Reihe »Parlamente in Europa« der KGParl)
Die Suffragetten als »Eroberinnen« des politischen Raumes. Zur Bedeutung von Straße und Parlament als Orte der Politik in der Frauenwahlrechtsbewegung um 1900, in: Hedwig Richter/Kerstin Wolff (Hrsg.): Frauenwahlrecht. Demokratisierung der Demokratie in Deutschland und Europa, Hamburg 2018, S. 125–144.
(zusammen mit Stefan Gerber, Werner Greiling und Klaus Ries) (Hrsg.): Zwischen Stadt, Staat und Nation. Bürgertum in Deutschland [Festschrift für Hans-Werner Hahn zum 65. Geburtstag], 2 Bde., Göttingen 2014.
Karl Griewank (1900–1953). Ein deutscher Historiker im »Zeitalter der Extreme« (= Pallas Athene; 23), Stuttgart 2007.